Overview
Gj Gardner are a Franchised builder that have operated in Brisbane for 37 years. Having constructed 37,000 homes during this time; GJ Gardner have become one of the biggest builders in the country. In our builder review of GJ Gardner were taking a look at what we like and don't like as well as what to expect if choosing to build with them.
Being a franchised builder means you'll be dealing with different people depending on where you build In our review we will focus on their Queensland franchises.
36,000 builds over the past 37 years
One of Australia's biggest builders
Have won over 150 awards
Despite their size have been praised for their communication
Lots of variety in home designs
Franchised builder making their service inconsistant
Some franchises have QBCC disiplinary actions taken agasit them /li>
Price differences between different locations
Upgraded display homes can be misleading
Not flexible with customisation
GJ Gardner Display Homes
Here are GJ Gardners display homes in the Brisbane Area
10 Dublin Ave, Spring Mountain QLD 4124
Open: 7 days 9 am – 5 pm
4 Miami Street, Spring Mountain QLD 4124
Open: 7 days 9 am – 5 pm
19 Olive Avenue, Greenbank QLD 4124
Open: 7 days 10 am – 5 pm
17 Olive Avenue, Greenbank QLD 4124
Open: 7 days 10 am – 5 pm
34 Bronzewing Circuit Bahrs Scrub QLD 4207
Open: 7 days 10 am – 5 pm
15 Clover Way, Helensvale QLD 4212
Open: 7 days 10 am – 5 pm
30 Leslie Crescent, Baringa QLD 4551
Open: 7 days 10 am – 4 pm
32 Leslie Crescent, Baringa QLD 4551
Open: 7 days 10 am – 4 pm
12 Canavalia Street, Harmony, Palmview
Open: Saturday – Thursday 10 am – 4 pm
(closed on Friday)
12 Altitude Blvd, Terranora, NSW 2486
Open: Monday 12 pm – 4 pm, Tuesday & Friday 10 am – 4 pm
What People Think
There is a lot of praise for G.J. Gardner online especially on the ProductReview.com website where they have won Australia builder of the year since 2017. While this is a good sign it doesn't mean everyone has had amazing experiences with them. Taking a look at how their different franchises compare gives us a better understanding of the G.J. Gardner way.
The Good
GJ Gardner have been awarded the ProductReview builder of the year award for the past 4 years. This is awarded to the builder with the most constant high ratings; factoring in 1-star reviews with more weight as well as prioritising reviews from the previous 12 months. This means it's not hard to find people saying good things about them online.
Their Brisbane franchise has been praised for their communication and access to the people making the decisions for their build.
Positive experiences also come with some forewarning of mistakes made that hindered an otherwise smooth build.
We chose GJ Gardner (Northside) to build our new home as our daughter had her first home built by them and had a very positive experience and we were quite impressed by the whole process from sales lady (Kathryn Salas) through to completion.

Our home was a custom build and the GJ team stayed faithful to our plan but made sensible and impressive improvements. There were, of course, minor problems along the way and these were all dealt with in a timely and satisfactory manner. Having said that, I would caution people to really check the plans and make sure the plans match the elevation drawings. We had a discrepancy between the two where on the elevation drawings there was a double hung window to our ensuite (which we wanted) but on the plans an awning window was shown and that was what was fitted.

ProductReviews.com G.J Gardner Brisbane
Always make sure you understand your plans, as well as the builders, do or your homes, might end up looking different to the one you thought was on the plan.
The Bad
Being a franchised builder can make for inconsistent experiences with GJ Gardner like in this case where someone who had built with a different franchise in the past decided to build with them again but with a different franchise.
We chose GJ Gardner for our new home having had an excellent experience building a previous home with the Northern Rivers franchise.

During the build, we were presented with a number of "issues" by the builder with proposed changes which we felt comprised the design of the home. When we challenged these issues, they were infact not issues and the builder continued as per the design with no explanation provided.

Practical Completion was delayed by 2 weeks, with handover falling immediately prior to Christmas. Handover occurred with a number of items missing, some of which the builder was not aware of. Upon advising the building supervisor the balustrades had not been installed to the stairs, we were asked "do you really want them?".

Ultimately, we have a home that we are extremely happy with, however, the process to get to the end could (should) have been a lot smoother and less stressful. Compared to our previous experience with GJ Gardner, this build required a level of project management from the owner which should not be necessary.

ProductReview for GJ Gardner Gold Coast 3 Stars
Unlike their previous build, these customers felt they had to manage aspects that seemed beyond the scope of what should be required of them. Luckily for them, they had built before so had some understanding of what was required.
Being forced out of your comfort zone when building with no one looking out for your interests is where corners can be cut and you end up not getting the result you wanted.
Transparency and upgrades don't typically go hand in hand when building a house. For somewhat they have been told their getting can be very different to what ends up getting built. Unfortunately, that happened to this GJ Gardner customer.
⛔️ Expecting to build a home that looks like the display home is a common trap when building. To avoid this make be sure you really understand your contract and upgrades.
Display homes are designed to make you want to spend more on inclusions, so if you're not paying more don't expect your home to have that display home finish.
Tips When Building with GJ Gardner ✍️
Understand the different franchises
GJ Gardner operates under multiple franchises meaning each location is run and owned by a completely different team.
This means there will be differeances in the way each franchise handles your builds
There have been example of people building with GJ Gardner in one location and having a little to now issues. Only to build with them again in a different location and have a very different experiance.
If your considering building with them base your opinions of GJ Gardner on their track record in the area your building in. If your building in Brisbane don't assume it will be the same as building somewhere as near as the Gold Coast
Different franchises also charge different prices
Prices between franchises are also often different when it comes to inclusions and upgrades.
In this exchanged between 2 potential GJ Gardner customers they found they were being charged quiet differently for similar requirements.
Here's that breakdown. As you can see by their inclusions list they've opted to add on some high-end inclusions to their home.
This is where another potential GJ Gardner customer chimes in. Noting that they were being quoted more for less of a house.
For a similar yet smaller house, without as many of the upgrades seen from the previous customer, you'd think they'd be paying less let alone paying about 10k extra.
Because of instances like this, it's better to treat each GJ Gardner location like they are separate building companies.
GJ Gardner Home Designs
GJ Gardner offer 4 types of home designs. Single storey, double-storey, split level homes and dual living homes.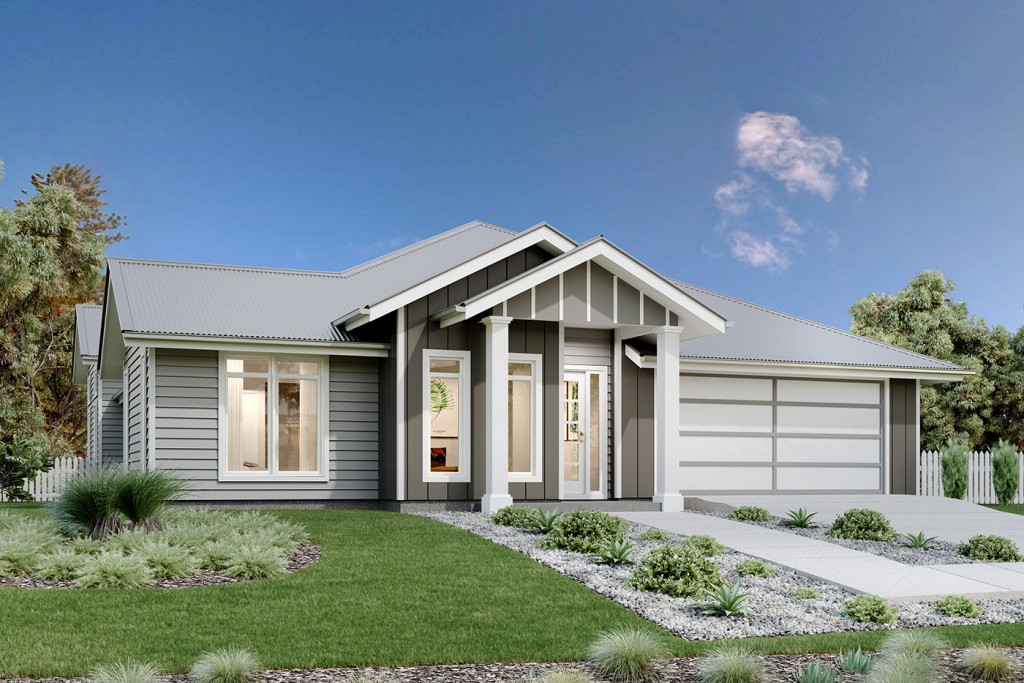 Single Storey Designs
There are 264 single storey designs to choose from
Of these designs 12 are sutable for narrow lots up to 10m wide
Smallest floorplan is 125m2
Largest floorplan is 513m2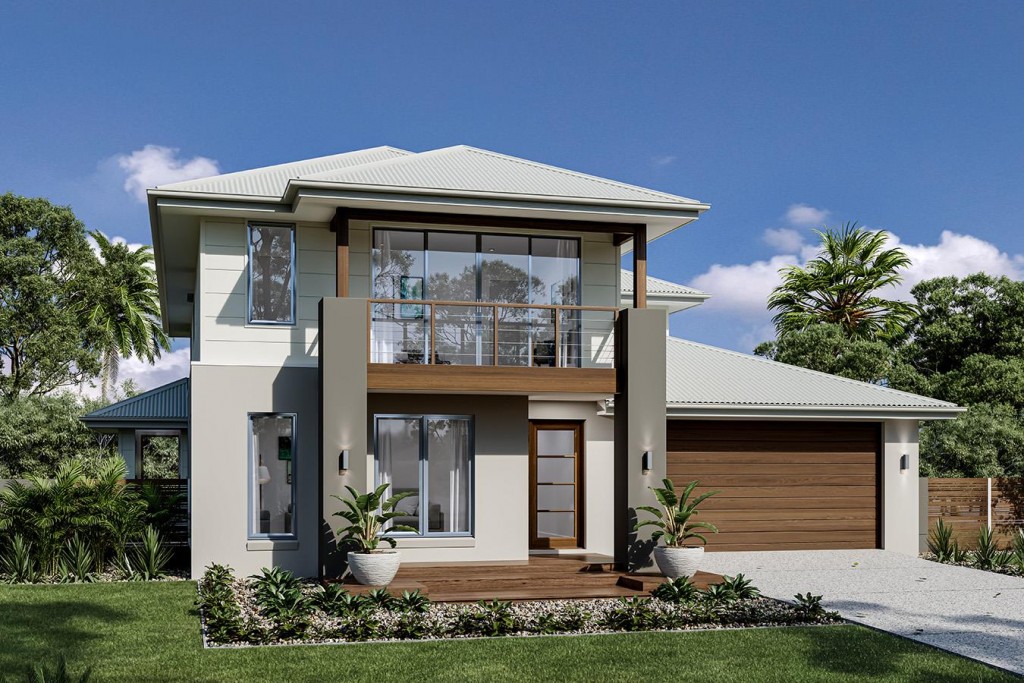 Double storey designs
There are 98 double sotrey designs
15 of their double storey designs are sutable for narrow lots under 10m wide
Largest floorplan is 530m2
Smallest floorplan is 170m2
Split Level Home Designs
Split level homes are GJ Gardners solution to sloping blocks with up to 4 levels built in acordance to the gradient of your land.
17 of their designs are split level
Their smallest spltlevel design is 183m2
Their largest split level design is 352m2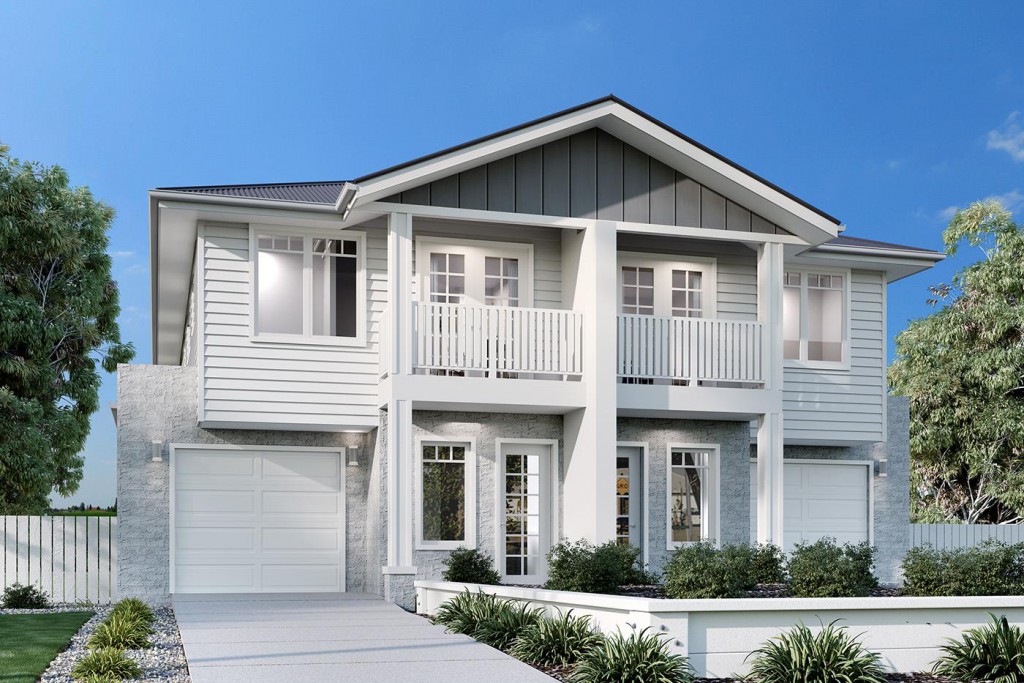 Dual Living Home Designs
Dual-living homes are GJ Gardners duplex design options.
Typically needs a minimum of a 15m wide x 30m long block to be built.
GJ Gardner offer 10 dual-living designs with one of them being a single storey unit design.
Most are designed to have 4 bedrooms per living space.
Building Custom with GJ Gardner
Gj Gardner offer custom and semi-custom home designs.
They wont design you a home from stractch but will work with you to customise a floorplan to better match your specfic needs.
They make a big point of letting you know their designs are 'tried and tested' and that most customisations to their designs will be at the expence of things like solar gain, space efficiencey, acoustics, and liveability. So they arent the most custom friendly builder.
GJ Gardner Inclusions
Inclusions can be hard to understand with GJ Gardner due to each franchisee setting out their standard and upgraded inclusions. Their website also doesn't offer any information on inclusions so its a case by case basis that can sometimes lead to your spending more than you should have.
QBCC Record
Each of GJ Gardner's franchises in Queensland have their own QBCC records. Here's what we found for each.
Brisbane South Central
Have had infringement notices issued to them. These both occurred on 5th August 2016
Brisbane Inner City West
No disciplinary action have been recorded.
Brisbane south
No disciplinary actions have been recorded
Springfield/ Ripley
The GJ Gardner franchise in Springfield/ Ripley has the worst QBCC disciplinary record of any of their Brisbane franchises. Of the criteria for action they have received:
QBCC Direction to rectify Defective Work
Infrindgement notices issued
Demerit Points
The Springfield/ Ripley GJ Gardner franchise has also had multiple license suspensions due to financial reasons.
Section 38: Licensee has failed to pay the appropriate licence fee within the required time frame.
Section 53A: Licensee has failed to provide financial information, in the approved form, within the required time frame.
These suspensions indicate that the Springfield/ Ripley GJ Gardner franchise has forgotten to pay their QBCC licence. This doesn't indicate they were suspended because of dodgy work but more so that they didn't pay their fees on time to QBCC, hence the fast renewals once they have paid it.
Jimboomba
The GJ Gardner Jimboomba franchise has had 1 disciplinary action taken against them to rectify defective work.
GJ Gardner Builder Review Conclusions
GJ Gardner of one of Australias biggest builders and this come with its advantages and disadvantages.
Being a large volume builder they have a streamlined process to their builds, therefore that usally help get your home completed on time to the quality they are know for.
Being a volume builder also means that they arent very flexible. They don't offer a whole lot of assistance if your looking to custom build your home and seem relucatant to help change their pre-existant designs.
The fact their name has been franchised means your experiance will differ depending on where you build. Upon doing some reseach differences such as pricing and communication become apparnt. So if your thinking of building with them focus soley on the franchise that builds in your suburb.