Looking to live the country life in your own rural home? Anyone looking to make a change from city life to live in the country needs to be aware that rural homes provide a range of benefits and challenges. In this article, we're taking a look at building on a rural property, running through cost considerations you'll need to take into account.
What defines rural land?
Rural land is property or land that isn't part of the urban, suburban or town area. Typically, rural areas or rural zones feature a lot of open lands, and bushland, with few homes or buildings and low population density. The following falls under the category of rural land:
Rural residential areas
Farmland
Urban finge
Wide open land
Forests, national parks, mountains, rivers, and lakeshores.
Can you build on rural land?
It depends on whether the block has been approved for building a house. There are a lot of rural lands that haven't been approved to live on and are for purposes like cattle grazing, crops, etc.
How to get planning permission to build on rural land?
When purchasing land, be sure to find out whether the lot has an existing building entitlement, which basically means you can build on this land. Your local council will be able to help explain what permits and approval you'll need for your building site. For development on a new property, you'll need to lodge an application with your local council. The key steps you'll need to take include:
Consider your finances.
Consult experts
Organise detailed plans and any information required for the application.
Submit the application
Be patient. These things will take time. Use this as an opportunity to find out additional permits
Even if you're legally able to build on your site, you still need building approval for your designs and plans.
How much does it cost to build a home in a rural area?
Building on a rural property can cost an average of $60,000 more than a suburban or urban house for a variety of reasons, including that a lot of infrastructures won't already be connected as they would be in the city. In this section, we'll look at the costs of infrastructure, site preparation for the location and other factors unique to new homes in rural areas.
Land costs
The cost of rural land is one of those double-edged sword scenarios. The cost of rural land per square metre will, in most cases, be far lower than it is in the city. However, you're not moving out to the county to buy a 350m2 block of land, are you? Chances are, you'll get more physical land for your buck, but you will end up spending more. the land itself will cost you more than both the house and land would in town.
The value of rural land also tends to be determined by how close you are to towns and cities. The closer you are to an urban area, the more expensive the land will cost. However, you need to weigh up travel costs, plus the hassles that come with living hours away from a major city.
Site preparation & site demolition expenses
For such an essential part of the process, it's surprising how many homebuyers forget to factor site preparation costs into their budget. What this will include will depend on your block of land. Soil tests and land surveys are a given with any block, but things like existing trees that need removal, and dealing with sloping blocks will vary depending on the block in question.
If you're demolishing a previously existing house, this will naturally add to your expenses. On average, demolition costs will cost between $12,000-40,000. Because you are out in a rural block, expect your costs to be on the higher end of the spectrum. The key factors that will influence your demolition cost are:
The accessibility of your property.
Size of the building being knocked down.
The number of hazardous materials that need to be removed (asbestos removal can add 30,000 dollars to your bill).
Connecting to electricity and gas supply
Electricity will be your biggest ongoing expense by far, and decisions you make concerning your power supply can make a big difference to your overall cost. Before you purchase a block of land, you should investigate where the nearest power lines are and whether they have a transformer already installed. You can only connect to power poles with a transformer attached (looks like a silver bucket). Installing your own transformer can set you back $25,000, and installing your own power poles can add up as well. There's also the need for a metre box which can add another $10,000 to your costs. What you and your team need to figure out is the best value option for your property.
Another thing worth noting is that transformers can only provide a limited amount of power, so you'll need to talk to a technician to help determine your best move. If all the power in an existing transformer is powering your neighbours' property, you'll likely need to buy your own or a larger transformer.
Like most things, there are council regulations when it comes to connecting electricity, and installing poles and transformers.
Going Off Grid
The rising price of energy bills has inspired of a lot people to start living off the grid. This includes using solar panels, wind turbines, storage batteries and other alternative energy sources. Designing your home to be eco-friendly will also help minimise your energy usage.
Phone and internet connection
As anyone who has travelled in rural Australia will tell you, some places have better reception than others. More annoyingly, certain providers work in certain locations while others don't. Chat with locals or your real estate about the best provider for you. Luckily, with technological improvements in satellites, internet reception is improving in rural areas.
In some cases, you may need to consider a specialty antenna or other extras to ensure you receive reception.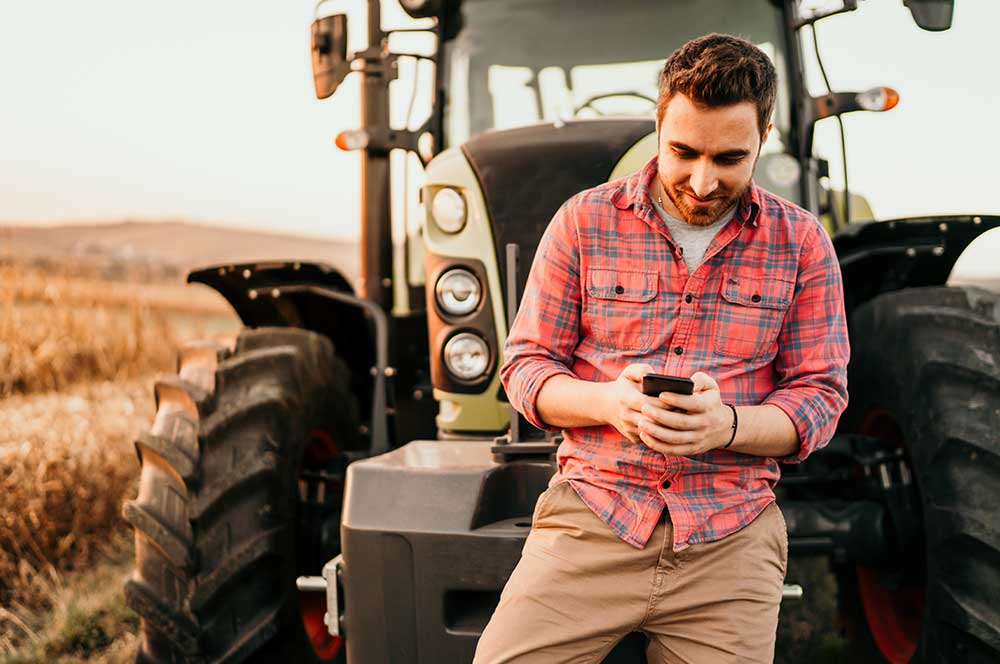 Water supply
Unlike the city where there's a pre-existing water supply you can be connected to, in the country you'll need to establish your own water supply. Living in the country, your best bet for water may be from the sky. Rainwater tanks can cost between $2,500-10,000 depending on the size, and this doesn't include transportation and installation costs.
Many councils will require you to install a fire water tank, regardless of whether you use it or not, which can cost you between $2,500-$3,000.
A lot of rural properties use bore water for gardening and agricultural purposes. Some people also drink bore water, but you need to have it tested first to ensure it is safe for human consumption.
Installation of your own septic system
The cost of installing a septic system will vary depending on the size you require, the material used to build it and where you're having it installed. Your septic tank handles sewerage and wastewater from bathrooms, dishwashers and washing machines, so it's essential you have the right size for your needs. On average, a conventional system for a four-bedroom home is in the range of $11,000-13,000. Installation in Brisbane varies between $7,000-$15,000.
You'll also need to have your septic tank pumped out costs about $300, but can run up to $500 for remote locations. This is recommended every three to five years.
Fire control considerations
Bushfires can occur suddenly and can spread rapidly, so it's a necessity to be aware of fire precautions on a rural block. You may need to set up fire breaks around your property and install an isolated rainwater tank specifically reserved in case of a fire.
Rural fencing
Depending on the size of your land, fencing costs can be one of those costs that take property owners by surprise. Prices will vary depending on building materials, the size of your rural block, and the overall layout. If you want paddocks, for example, that's going to add to your overall price.
Our top tips for building on a rural property
Remember land costs:
Just because the land is cheaper by the square metre, because you're buying so much, you'll end up spending more than you would for a block in town.
Consider an acreage design:
A signature design for country living, have a look at our guide to find out more about acreage homes. Click here to find out more!
Hire a Builder who specialises in rural areas
Each builder will have their specialities, so be sure to research builders who specialise in rural developments. Ask any potential builder about their experience with similar builds to yours.
A custom home design
For anyone looking for a specific design, a custom home allows you to have a say in everything from materials to designs.
Is building on a rural property a good investment?
Owning land is usually a great investment, as it will tend to rise in value over time. There is always a risk involved in investment, but the land is a much more stable prospect compared to stocks, bonds and mutual funds.
Renting to tenants.
Generate income from crops or livestock.
Remember, the land is a long-term investment. It won't make you rich overnight, but could potentially set you up for the future.
Need help with your next house build?
Buildi knows the construction game inside and out and can help you every step of the way during your building. We've saved clients thousands of dollars and fifty-plus hours of time on their new homes. We can help you find the perfect builder for your project and help you through the entire process. Get in touch today for some free, impartial advice.