Thinking of making the most of that extra backyard space by building a granny flat? In this article, we're crunching some numbers on how much Granny Flats cost for a variety of designs. We'll provide rough estimates of what to expect regarding granny flats of different sizes and provide some helpful tips ib where you can save some money.
Granny Flats offer independent living space for:
Older Children
Elderly parent(s)
Tenants
Extended Family Members
To use as a guest house
Are you allowed to build a granny flat on your property?
Before you start drawing up plans and promising your grandma she can live with you, you need to check whether you're legally allowed to have a second dwelling along with a main house on your property. Different local councils have their own rules and guidelines, so you'll need to do some research on what the story is in your area.
There are other factors to take into account like whether there are any neighbourhood plans, building covenants or heritage listings that could affect your plans. For a thorough explanation of building a granny flat in Queensland, including whether you'll need council approval, click the link below.
How much will it cost to build a granny flat?
Granny flats come in a wide range of designs, styles and sizes and can be built from an even wider range of materials. Without the specifics of a project, it's hard to give a 100% accurate estimate. To help illustrate our point, a granny flat quote can range anywhere between $20,000 to $300,000. Quite a spread, isn't it? However, we can give you an idea of what different designs can cost you.
Custom Granny flat cost by size
Custom-built granny flats offer you the opportunity to build the perfect dwelling for your needs. Depending on what you're building a granny flat for, you may have specific requirements, whether it's accessibilty features or a design choice or something else entirely. Let's take a look at the most popular granny flat layouts and how much they're likely to set you back.
1 bedroom granny flats
Maximum Size: 36-40m2
Your cheapest option will be a one-bedroom granny flat that sticks to the essentials. This would suit a single tenant or a couple who doesn't mind a cosy living arrangement. The starting price is likely to be anywhere between 90,000-$120,000. The complete price is more likely going to reach $120,000-140,000.
2 bedroom granny flats
Maximum Size: 80m2
The most common size of a granny flat, two bedroom granny flats offer more accommodation variety and space. Allows a couple of tenants their own bedrooms, or the opportunity to use the second bedroom as a spare room or study. In terms of price, we've seen two-bedroom granny flats being advertised between $120,000-150,000. However, we estimate that you should expect to pay closer to $145,000-160,000plus, once you factor in site costs, design costs and other factors.
3 bedroom granny flats
Maximum Size: 80m2
Three bedroom granny flats would be ideal for a small family or for homeowners who live near a university and wish to rent out to students. Keep in mind, regardless of how many bedrooms you have, a granny flat can legally only have a maximum house area of 80m2. During the design phase, weigh up the pros and cons of third bedroom and whether it meets your needs. or whether you'd be better off forgoing the third bedroom for something else. In terms of price, expect to be quoted between 125,000-145,000 for a three bedroom granny flat, but be prepared to actually pay closer to $145,000-165,000.
2 storey granny flats
A versatile option that is becoming more popular with investors, a two-storey granny flat can have a smaller footprint and an impressive look. However, due to the structural requirements of a multi-storey building, a two-storey granny flat will cost more. Expect a quote of around $200,000-250,000 but expect to pay $230,000-300,000plus.
Other factors that impact granny flat costs
Professional construction quotes are notorious for not being worth the paper they're written on. When building a house, we usually advise our clients to expect to pay an extra 15-25% of their quoted price, to help cover additional costs. What costs could affect the complete price of your granny flat? We're glad you asked…
Materials and finishes used.
Your choice of material will play a large role in the cost of your granny flat. Your choice of fixtures and fittings is something to consider if you're looking to cut costs, as even the choice between standard fittings and . You'll need to consider electrical and plumbing essentials (power points, piping, etc.) which can add at least $3,000.
Type of granny flat
The design of your granny flat will be an influential aspect in determining the price. A basic, single bedroom granny flat will cost less than a more elaborate two-storey design (see above). Any extra features or unique design choices will also likely add to costs.
Local council regulations
Whenever you undertake a major renovation, you're going to have to pay some council fees, and possibly need to hire contractors to help you get approval. Your proposal and the finished product will need to meet Australian Building Standards, which may or may not require changes to your design.
Choice of foundation.
The foundation of a building is as important as it sounds, so it's worth discussing your options with your builder. For a flat block of land, a concrete slab is by far the most affordable option. However, Brisbane can be a hilly place and if you have to excavate, will add to your costs. In this scenario, stilts or a similar foundation may the more cost-effective solution.
Site costs involved
We strongly recommend performing your due diligence and getting soil tests and surveys performed before undertaking any building project. This helps your builder get an idea of the condition of your property and determine whether there may be any issues. Believe us, it is much better to catch any potential problems before you start building, rather than during the process.
Choice of Building company
Different Granny Flat Builders will have their own prices and fees, and it's always worth comparing at least three builders. When you receive a quote, be sure to have a clear understanding of what the price includes. A lot of customers can be caught out when they realise details like landscaping aren't covered in their quoted price.
How can you save on costs of the build of your granny flat
There are a few ways you can save money on your Granny Flat including:
Convert an existing garage or space into a Granny Flat
There is the option of turning an existing space, like a garage into a granny flat. While this may save some initial money, it's unlikely to add to your property value the way a detached granny flat would.
Consider what you need from your granny flat
It's easy to dream big when undertaking a building project, but you always need to keep practicalities in mind. For example, as awesome as a two-storey granny flat may seem in theory, is it really the best option for your dad who's just had a hip replacement? Building what you need and will use ensures value for money.
Flat pack granny flats
Kit home builders tend to be on average cheaper than their custom counterparts. A kit granny flat will save you some money initially and depending on your property could be a viable option. The obvious disadvantage compared to a custom build is granny flat kit homes offer less flexibility and choice for you.
Rent out your Granny Flat
While this won't save you money initially, it's a way to make extra income to pay off your expenses. With recent changes to Granny Flat regulations in QLD, it is now a lot simplier to rent your secondary dwelling out to tenants who aren't extended family members.
Our top tips for finding the right granny flat builder
Ensure your builder has experience in or specialises in building granny flats. Also, have a look at some of their previous projects, and consider whether they're similar to what you're after.
Be sure you hire a reputable and licensed granny flat builder and compare a few builders to get a better idea of prices and options.
Consider what granny flat design you're interested in and find builders who can deliver this.
Be wary of any quote that's well below other granny flat companies. It could mean the business is in financial trouble or their quote may be simply misleading and there will be a lot of extra costs during the building process.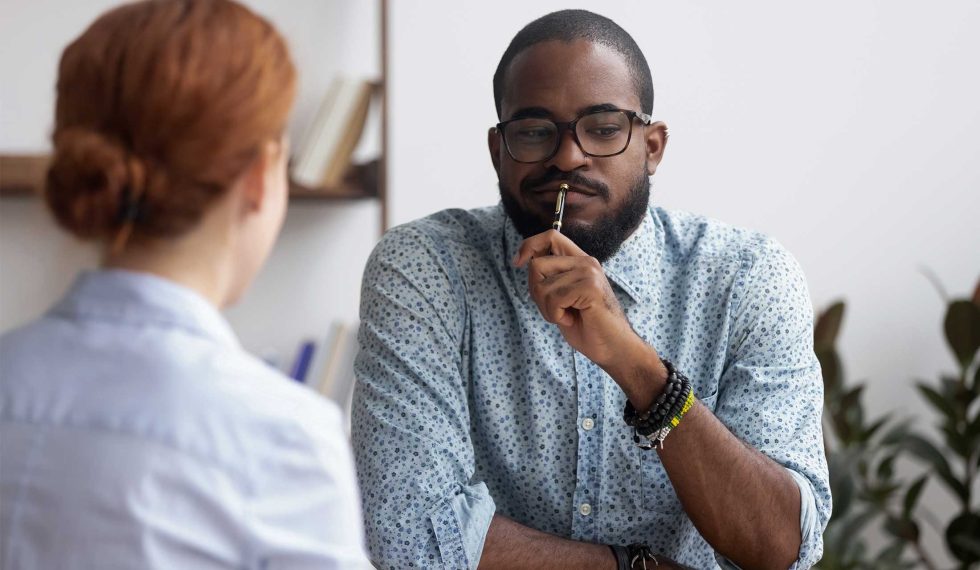 Get free advice from an experienced building broker
Whether you want to build a granny flat or a house, it never hurts to some extra help. Someone who can guide you through the sometimes overwhelming process. Buildi is here to help! We're client advocates in the building industry, here to ensure you get what you're entitled to and help you avoid mistakes. With Buildi on your side, you'll save time, frustration and money. So, get in touch today to find out how we can help you!